A Complete Guide To Osteoarthritis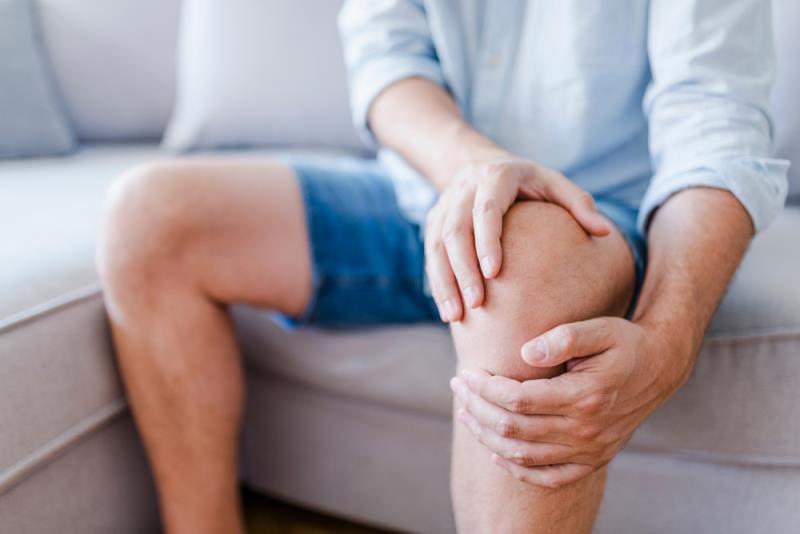 "Arthritis" is a term used to describe inflammation of the joints. Osteoarthritis (OA) is the most common form of arthritis and usually is caused by the deterioration of a joint. Typically, the weight-bearing joints are affected, with the knee and the hip being the most common.
An estimated 27 million Americans have some form of OA. According to the Centers for Disease Control and Prevention, 1 in 2 people in the United States (US) may develop knee OA by age 85, and 1 in 4 may develop hip OA in their lifetime. Until age 50, men and women are equally affected by OA; after age 50, women are affected more than men. Over their lifetimes, 21% of overweight and 31% of obese adults are diagnosed with arthritis.
OA affects daily activity and is the most common cause of disability in the US adult population. Although OA does not always require surgery, such as a joint replacement, it has been estimated that the use of total joint replacement in the US will increase 174% for hips and 673% for knees by the year 2030.
Physical therapists help patients understand OA and its complications, provide treatments to lessen pain and improve movement, and offer education about obesity and healthy lifestyle choices.
What is Osteoarthritis?
Your bones are connected at joints such as the hip and knee. A rubbery substance called cartilage coats the bones at these joints and helps reduce friction when you move. A protective oily substance called synovial fluid is also contained within the joint, helping to ease movement. When these protective coverings break down, the bones begin to rub together during movement. This can cause pain, and the process itself can lead to more damage in the remaining cartilage and the bones themselves.
The cause of OA is unknown. Current research points to aging as the main cause. Factors that may increase your risk for OA include:
Age: Growing older increases your risk for developing OA because degeneration and aging of the cartilage and synovial fluid increases over time.

Genetics: Research indicates that some people's bodies have difficulty forming cartilage. Individuals can pass this problem on to their children.

Past injury: Individuals with prior injury to a specific joint, especially a weight-bearing joint (such as the hip or knee), are at increased risk for developing OA.
Occupation: Jobs that require repetitive squatting, bending, and twisting (eg, construction, landscaping, childcare) are risk factors for OA. People who perform jobs that require prolonged kneeling (eg, miners, flooring specialists) also are at high risk.

Sports: Athletes who repeatedly use a specific joint in extreme ways (eg, pitchers, football linemen, ballet dancers, runners) and those who engage in high-impact joint loading done in a repetitive manner (eg, running, jumping, landing on hard surfaces) may increase their risk for developing OA later in life.

Obesity: Being overweight causes increased stress to the weight-bearing joints (such as knees), increasing the risk for development of OA.
How Does It Feel?
Typically, OA causes pain and stiffness in the affected joint. Common symptoms include:
Stiffness in the joint, especially in the morning, which eases in less than 30 minutes

Stiffness in the joint after sitting or lying down for long periods

Pain during activity that is relieved by rest
Cracking, creaking, crunching, or other types of joint noise

Pain when you press on the joint

Increased bone growth around the joint that you may be able to feel
How Is It Diagnosed?
Osteoarthritis is typically diagnosed by your doctor using an X-ray, but there are signs that may lead your physical therapist to suspect you have OA. Joint stiffness; difficulty moving; joint cracking, creaking, or crunching; and pain that is relieved with rest are typical symptoms. Physical therapists often use the American Academy of Rheumatology criteria for diagnosing knee OA, which lists the presence of pain, plus at least 3 of the following 5 criteria:
Crepitus (a grinding/crunching sound emitted from the joint with movement)
How Can a Physical Therapist Help?
Physical therapist treatment has proven to be an effective treatment for OA, and may help you avoid surgery and use of prescription painkillers. Although the symptoms and progression of OA are different for each person, starting an individualized exercise program and addressing risk factors can help relieve your symptoms and slow the condition's advance.
Your physical therapist may:
Perform a thorough examination to determine your symptoms.

Observe what activities are difficult for you.

Design an individualized exercise program to address your specific needs and improve your movement.

Use manual (hands-on) physical therapy to improve movement of the affected joint.

Offer suggestions for adjusting your work area to lessen the strain on your joints.
Teach you aerobic and strengthening exercises to improve your movement and overall health.

Design and teach you a home-exercise program to improve your strength and movement.

Teach you an exercise program for safe weight loss, if you need to lose weight to ease pressure on your joints.

Recommend simple lifestyle changes that will help keep the weight off.